Introduction to the Ridgefield CT, Branchville TOD Plan (11-01-16)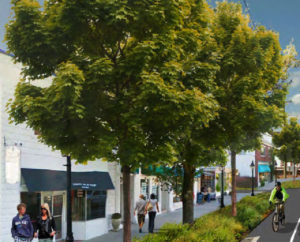 This plan was commissioned by the Western Connecticut Council of Governments (WestCOG) on behalf of the Town of Ridgefield. The goal of this plan is to identify infrastructure improvements and regulatory changes necessary to support development in the Branchville Station Area. This plan also seeks to identify measures that the Town and Region can
take to encourage pedestrian and transit friendly development in the Branchville Station area. The Town seeks to ensure that future development will provide an environment that is supportive of local residents, property owners, businesses, and
commuters.
Why TOD?
•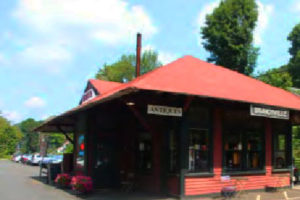 Reduced household driving and thus lowered regional congestion, air pollution and greenhouse gas emissions.
• Walkable communities that accommodate more healthy and active lifestyles.
• Increased transit ridership and fare revenue.
• Improved property values within the TOD area.
• Improved access to jobs and economic opportunities.
• Expanded mobility choices that reduce dependence on the automobile and reduce transportation costs.
• Greater housing choice.