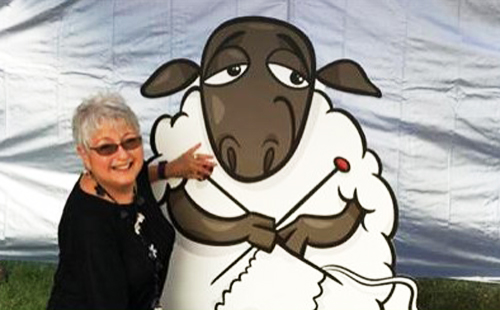 After many years in marketing, Nancy O'Connell decided to follow her dream and open a shop where she could share her passion for fiber arts and wonderful things of color and texture. She lives in Ridgefield with her husband, Tom, and two Siamese Ragdoll cats, Sophie and Simon. Three beautiful women call her "mom", and seven grandchildren call her "Memere", a nod to her grandmother, an inspiring French Canadian woman who first taught her to knit many years ago, and her own mom who blessed her with the creativity and confidence she needed to make nancy O a reality.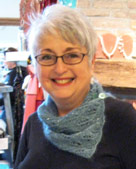 nancy'O first opened in 2005, in a quaint historic building on Big Shop Lane. Our goal was to create a gathering place where people could come for creative inspiration and camaraderie. A place for knitting, a place for connecting, and a place for shopping, with gifts and fashion accessories complimenting the rich colors and textures of the hanks of fine yarn lining the shelves.
Our shop enjoyed over 7 years on Big Shop Lane, until 2012, when the opportunity came to expand into larger space. Still in Ridgefield, nancy O is now located in a restored 18th century building at 23 Catoonah Street.
The tradition continues on Catoonah. The selection has expanded to include beautiful sweaters, funky clogs, and adorable baby gift items, alongside a wide array of accessories inspired by the incredibly gorgeous fibers that we bring in from around the world for our knitting customers.
Our store remains a gathering place, and we feel a warm connection to our customers who we've come to know as friends. The new shop feels like home, as customers enjoy our "knitting lounge", where comfy couches are set beside a fireplace. On any given day,
you'll find customers stopping by to say hi, to meet one another, and to gather whether shopping, knitting, or simply connecting.
Ridgefield is a unique destination, offering me an expanded market within which to operate.  The highest percentage of my customer base includes clients from Ridgefield and our surrounding Connecticut towns as well as Westchester County New York, but also from so many town visitors from across the country and around the world who love to stroll the Norman Rockwell persona of Ridgefield.
23 Catoonah Street
Ridgefield, CT 06877
203-431-2266