Arnold Light – Commission Chairman
Founder and retired CEO of The Light Group, Inc., a 37-year old New York-based incentive marketing organization specializing in reward marketing, communications, incentive travel, meeting planning, special events and on-line loyalty programs. Currently Arnold has established a consulting firm using his years within the incentive marketing practice to consult with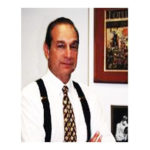 corporations, helping them to structure and design B2B and B2C results-oriented performance improvement programs.
Arnold has been an adjunct professor at New York University, Pratt Institute and The New School for Social Research instructing in incentive marketing, marketing research and advertising within the graduate and undergraduate levels.  He's written for travel and marketing publications and has been a guest lecturer at many incentive seminars and symposiums. Having completed three New York City Marathons, he is an avid fitness and golf enthusiast. He is Chairman of a scholarship fund that supports high school students who seek a career in Journalism.
Most recently Arnold has dedicated his time to the development and success of business in Ridgefield. He is a board member and on the executiive committee of The Ridgefield Chamber of Commerce.  Arnold is the current Chairman of the Ridgefield Economic & Community Development Commission.
John Devine
Appointed to the Commission in 2015, John has executive experience in consumer products sales and manufacturing. As a VP with both Procter & Gamble and L'Oreal he led internal and external business teams that developed retail sales, merchandising and marketing strategies for national retail chains.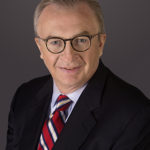 John was also an SVP with an internet startup that was rated #4 in the U.S. by Fortune magazine. He currently consults in the areas of consumer product sales, marketing, digital marketing and analytics, and e-commerce consulting.
John is a Trustee Emeriti of Colby College and a recipient of the Chain Drug Marketing Hall of Fame Award.
Robert "Bob" DeFalco
Appointed to the commission in 2015, Bob is the retired President and CEO of Ampacet Corporation, following 32 years with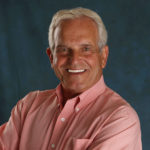 that Billion dollar global company, producing Color & Additive Masterbatch products for the world wide plastic industry. Prior to accepting the CEO position, Bob and his family lived and worked in Luxembourg, where he was assigned as Managing Director of all European operations. He studied Mechanical Engineering at Penn State University night school and is an avid classic car enthusiast. Bob is a foundation board member of Family & Children's Aid. Bob served in the Army from which he retired at the rank of 1st lieutenant. He is a recent member of the Ridgefield American Legion lodge 78.
Bob is presently spearheading the new Economic Development website project.
Paul M. Levine
Paul Levine, a Harvard graduate with degrees in economics, mathematics and international business, has been CEO owner of several paper industry companies; VP GM for Continental Group, Deputy for Economic Development, City of New York.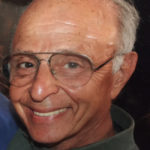 As Managing Director of Paul M. Levine & Associates, Paul has owned, managed and assisted a diverse group of industrial services companies. He specialized in turnkey startups and turnarounds of major plant facilities, consistently achieving major turnaround results including substantial return on investments. He has extensive international business and operating experience.  His business consulting experience is extensive.
Paul is widely published and was a Fellow and Lecturer at Yale University where he organized and taught classes on "Internal Money Management".  He is a Founding Member of Connecticut's Chapter of The Turnaround Management Association and he has lived in Ridgefield for the past 36 years.
In his spare time, Paul is an enthusiastic hiker.
M Augustus Ryer:
Gus was appointed to the Ridgefield ECDC in January, 2017. He comes from a background in commercial real estate, having joined the family firm, Ryer Associates, in November of 2011. He represents the 3rd generation of Ryers in the commercial real estate business. He has facilitated numerous lease and sale transactions in Ridgefield, including retail space on Prospect Street, and medical and professional offices throughout town.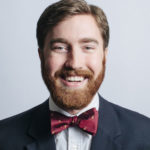 Gus is a member of the Board of Directors of the Connecticut Chapter of the CCIM Institute, where he serves as the Legislative Liaison, and serves as President of the Commercial Brokers Alliance of Western Connecticut. Gus is also a Director of the Housatonic Industrial Development Corporation, which provides government guaranteed real estate loans to small and medium-sized businesses. He is also a real estate advisor to Housatonic Habitat for Humanity and is a member of the Ridgefield Advisory Council, a subgroup under the Chamber of Commerce.
Gus is a magna cum laude graduate of Gettysburg College in Pennsylvania. His commitment to knowledge and excellence carry forward in both economic development and commercial real estate. In 2016 he purchased a home in Ridgefield.
Karen Sulzinsky
A 20-year resident of Ridgefield, Karen brings 20+ years of experience as a business owner to the Commission. She is co-owner, with her husband, Jack, of Underground Productions, Inc., a full-service boutique TV and video production
company based in Ridgefield. Underground produces corporate and broadcast content for clients including HGTV, Food Network, L'Oreal, and the non-profit Sponsors for Educational Opportunity. Prior to founding Underground, she was a writer, producer and showrunner for network and syndicated television at ABC News, NBC's Today Show, and the PBS and Lifetime networks. Ms. Sulzinsky is a graduate of Princeton University with a BA in Sociology and holds an MA in Journalism from NYU.
Ms. Sulzinsky has a long history of volunteer public service as a member of the PTA, Temple Shearith Israel's Board of Directors, Ridgefield's Board of Education, the Ridgefield Democratic Town Committee and as an alumni interviewer for Princeton.