About 30 Ridgefield CT village merchants will remain open on Thursdays until 8:00 PM.  Most merchants are expected to operate between the hours of 10 am and 8 pm. Restaurants are normally open later.  It is recommended that you check the hours of your favorite individual merchants.
The idea of extended hours is not new to Ridgefield merchants, but this program may prove to be a bit more exciting and attractive for visiting shoppers.
The concept will include Cross Promotional Discounts and Downtown Fun Activities.
Keep an eye out for some fun themes each month:
October 5: Promotions that begin with the letter "P". For example.. Interiors & Designs by Ursula will be promoting Pumpkins and Ponchos and will be serving Prosecco!   Addessi Jewelers is promoting Prosecco, Pearls and Puppies. Addessi Jewelers has teamed up with ROAR, to help folks adopt a pet?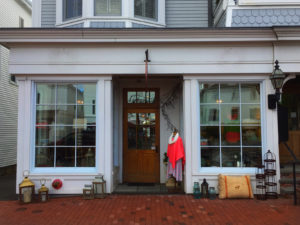 October 12: Date Night. – "Fall in Love IN Ridgefield". That weekend (October 13/14) is "Fall in Love with Ridgefield".
October 19th: And All That Jazz – Boney James ..Saxophone Jazz Musician is in town at the Ridgefield Playhouse.
October 26: Masquerade Restaurant and Store Crawl. Costumes of some sort are encouraged for our employees and patrons alike!
Join us on Thursday evenings, and support your local merchants and restaurants.